I have much better results with Wellpath Mind. Check out the review here.
We all deal with stress differently, and sometimes we need more than a single solution to keep our nerves calm. As such, I've got myself a bottle of Zen Stress Support Formula by Wellpath in early December, as the holidays are when my worries spike up in unusual manner.
I'm not going into detail on the list that keeps my mind racing, but I would like to share my personal experience on taking this supplement for reducing stress. Prior to writing this review, I've taken the Zen capsules twice daily for two weeks, as recommended by the manufacturer.
Wellpath Zen Stress Support Supplement Review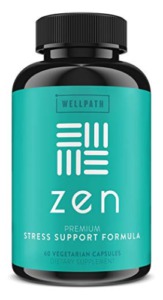 Product Name: Zen Premium Stress Support Formula
Company: Wellpath 
Price: $14.85 (as of 9th Jan 2019)
Where To Buy: Amazon
Ratings: 4 Stars ( out of 5)
Wellpath is a nutritional company that has been making headlines in popular media like Vogue, Glamour, Men's Fitness, and the New York Times for good reasons. Backed by a team of health experts, the company intends to help people juggle with wellness amidst a hectic lifestyle. Each of its product is assured of potency and purity.
Zen is a stress support supplement that incorporates various herb, vitamins, and minerals to provide efficient stress release. It is manufactured in a GMP-certified facility and is totally non-GMO, gluten-free, soy-free. The proprietary blend is presented in vegetable capsules.
What Does The Wellpath Zen Capsules Contain?
You've probably heard that some herbs, vitamins or minerals are particularly helpful in easing stress and anxiety. As someone who's particular about what I'm putting into my body, I made a detailed check on its ingredient before taking the capsules.
Here's a quick roundup of the ingredients used to make the Zen supplement.
Vitamin B-1 (as Thiamine HCI)
Vitamin B2 ( as Riboflavin)
Vitamin B3 ( as Niacinamide)
Vitamin B6 ( as Pyridoxine HCI)
Vitamin B-5 ( as D-Calcium Pantothenate)
Magnesium
Zinc
Lemon balm Extract 10:1
Passion Flower Extract
Ashwagandha Root Extract
Rhodiola Rosea Extract
Bacopa Monieri Extract
Hawthorn Leaf & Flower Powder
L-Theanine
Bioperine
The presence of these herbs, adaptogens, vitamins, and minerals are crucial in regulating the stress hormone in our body. Minerals like magnesium also increase GABA, a neurotransmitter that is responsible for promoting positive mood.
My Personal Experience With Wellpath Zen Stress Support Supplement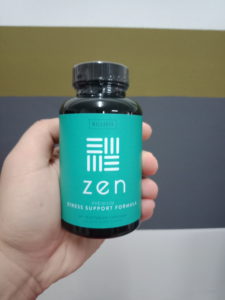 In my 30s, I know that there's so much I could do alone to keep stress and anxiety from overwhelming my mind. For some reasons, December seems to be the worse time of the year as the anxious thoughts turn to a full blast.
There were worries of juggling children school break, keeping expenses low while hoping for sufficient jobs to end the year on a positive note. And when I spent most of the month taking a break from parenting, my mind starts acting up on its own with the increased chatters and worries.
A bottle of Wellpath Zen supplement that was delivered to my doorstep in early December couldn't be more timely. I was looking forward to trying out the supplement but was cautious about any potential side effects. As I was not under any medications that could react with any of the ingredients, I took 2 capsules in the evening for a couple of weeks.
It Reduced Overthinking And Worrying
It will be unrealistic to expect that a couple of capsules would have silenced your worries, but there is a noticeable change in my thoughts about 30-60 minutes after taking them. The changes are so subtle that you wouldn't have realized unless you're paying attention to your thoughts.
I have a habit of rehashing scenarios and expecting the worst outcomes even when I realized it's all playing in my mind. What's worse is that my worries are often baseless, as the evidence pointed otherwise. At times, my episodes of overthinking can overwhelm the logic mind and result in unnecessarily anxious episodes.
To a certain extent, taking the Wellpath Zen helps to keep these incessant worries under control. It doesn't cut off the negative thoughts, but I feel like these worries are playing in the background and have no real grip of my mind.
The result? A more positive mood and increased mental energy, that lasted for two weeks as I continued taking the capsules.
But It May Have Ruined By Weight-Loss Program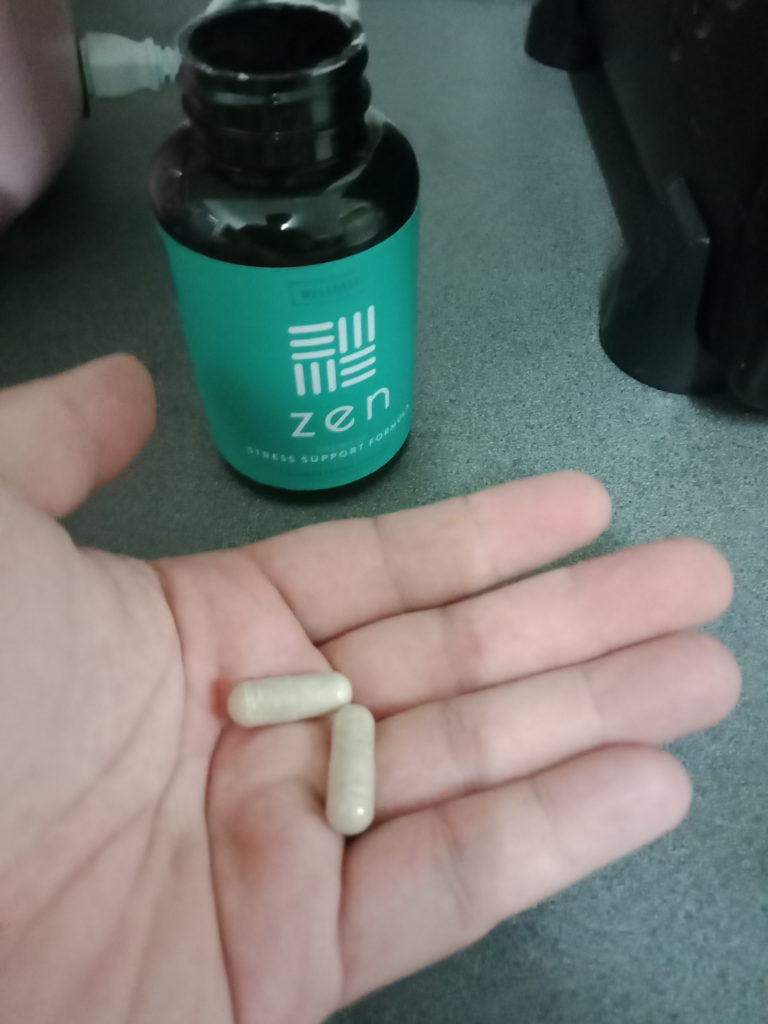 I hate to admit it but I have a growing waistline that is not proportionate to my income. I was hoping that I would shed some fats before 2018 came to an end. My hope was dashed as I found that taking the Wellpath Zen may lead to an increased appetite.
Note that I mention 'may', because I couldn't be sure if it's caused by the supplement alone. Anyway, I experienced the familiar feeling of hunger towards midnight, hours after taking the capsules during dinner. That ruined my plan to stay away from supper.
Of course, I smarten up and start taking the capsules in the morning on the second week. My craving for late night snacks lessen and I have an increasingly good appetite for lunch. One thing to bear in mind is to never take the capsules on an empty stomach, especially if you're having problems with gastric.
I'm not sure if you'll be experiencing the same effect nor I can truly claim the increased appetite is entirely due to the supplement. You'll have to exercise precaution just like you do any supplements.
Who Should Take Wellpath Zen Stress Support?
Personally, I feel that you shouldn't neglect positive habits that reduce stress, such as working out, eating well, meditation and connecting with positive people. But there are circumstances where you could barely have time to do any of them and that's when Wellpath Zen is a welcomed alternative.
It doesn't matter if you're a high-flying CEO or a stay-at-home parent. Having been both shoes, I know that both experienced stress that could rob them of good night sleep. There are moments where taking the supplement helps you to push through a difficult day.
Of course, you'll want to consult with your doctor if you're worried about any side effects with some of the herbs or if you're under medications. Pregnant and breastfeeding mum should avoid taking the supplement as most of the herbs may or may not be safe.
Final Thoughts
Other than experiencing an increased appetite after taking Wellpath Zen, I would claim that it is an effective supplement for stress and anxiety based on my experience. It's worth a shot if you're finding hard to cope with the building stress in your daily life.
Click here to get a bottle of Wellpath Zen Stress Support Supplement.
Or, check out this review of Wellpath Mind supplement (which I have a more pleasant experience with)
Have you tried Wellpath Zen stress support supplement? Does it work for you? Share your thoughts in the comment below.
Related: