The last time I tried the Zen stress support formula by Wellpath, it was a mixed result. To be fair, I'm probably to blame for popping into herbal-laden capsules at once. While it works for shushing some anxious thoughts, I developed a hunger-fit from it.
I decided to give Wellpath a chance and tried the Mind focus & memory formula instead. I thought I could deal with stress with meditation, but juggling parenting and work do need a great deal of focus. Besides, aging doesn't go easy with my once formidable memory either.
Wellpath Mind Focus & Memory Formula Review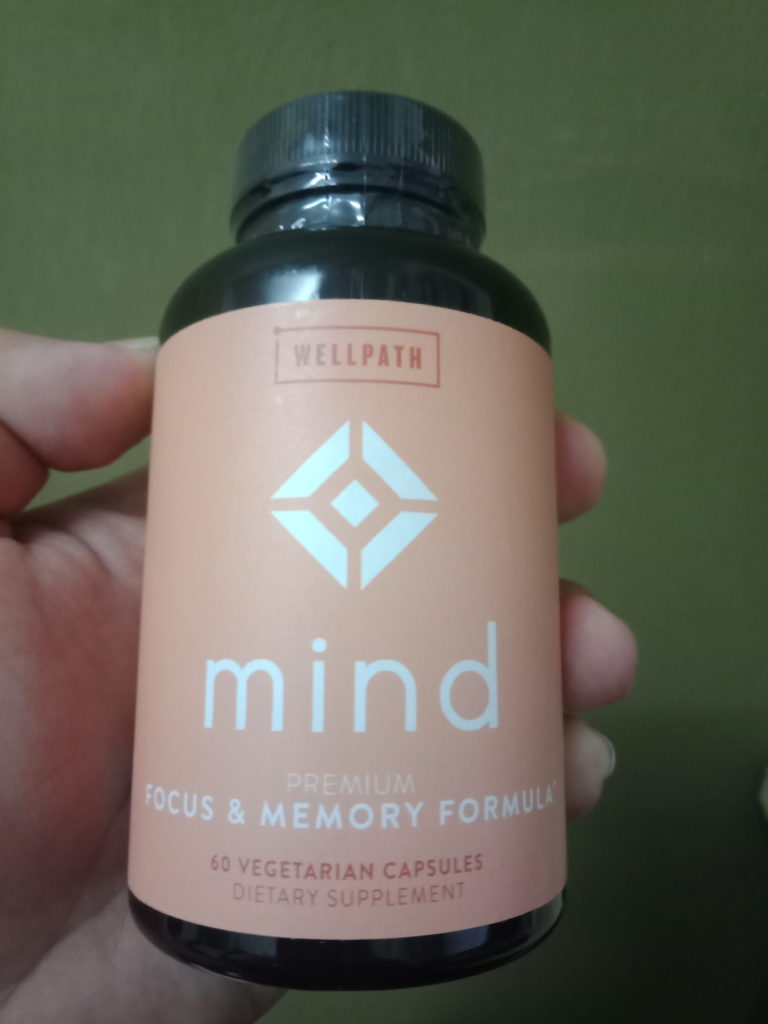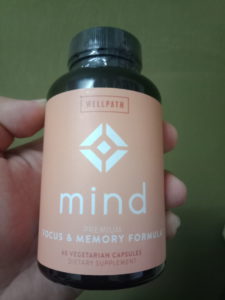 Product Name: Mind Premium Focus & Memory Formula 
Company: Wellpath 
Price: $16.75 (as of 19th May 2019)
Where To Buy: Amazon
Ratings: 4.5 Stars ( out of 5)
Wellpath is a nutritional company founded by Colin Daretta,  a seasoned entrepreneur with an investment background. The company is supported by fellow industry experts and takes the business of producing top quality supplements seriously.
Mind is one of the signature formulae of Wellpath and it is a supplement that intends to sharpen your focus and build memory power. It is a proprietary blend of natural herbs and ingredients that are processed in an FDA-approved GMP-compliant facility.
Active Components Of Wellpath Mind
It's very important to know what you're putting into your body when it comes to nutritional supplement. And one of the first thing that I've done before getting Mind is to check out the list of ingredients
Here are what each capsule of Well Path mind contains:
Vitamin B-3
Vitamin B-12
Bacopa Monnieri Extract
Lion's Mane Extract
L-Theanine
Phosphatidylserine
Ginkgo Biloba Extract
Natural Caffeine Anhydrous from Arabica Bean
Rhodiola Rosea Extract
Alpha GPC
DE-DMAE Bitartrate
Bioperine
Huperzine-A
At a glance, it looks like the capsule is packed with ingredients that are meant to enhance cognitive performance. For example, ginkgo biloba has been linked to improving working memory in middle-aged individuals. (1)
My Personal Experience Of Taking Wellpath Mind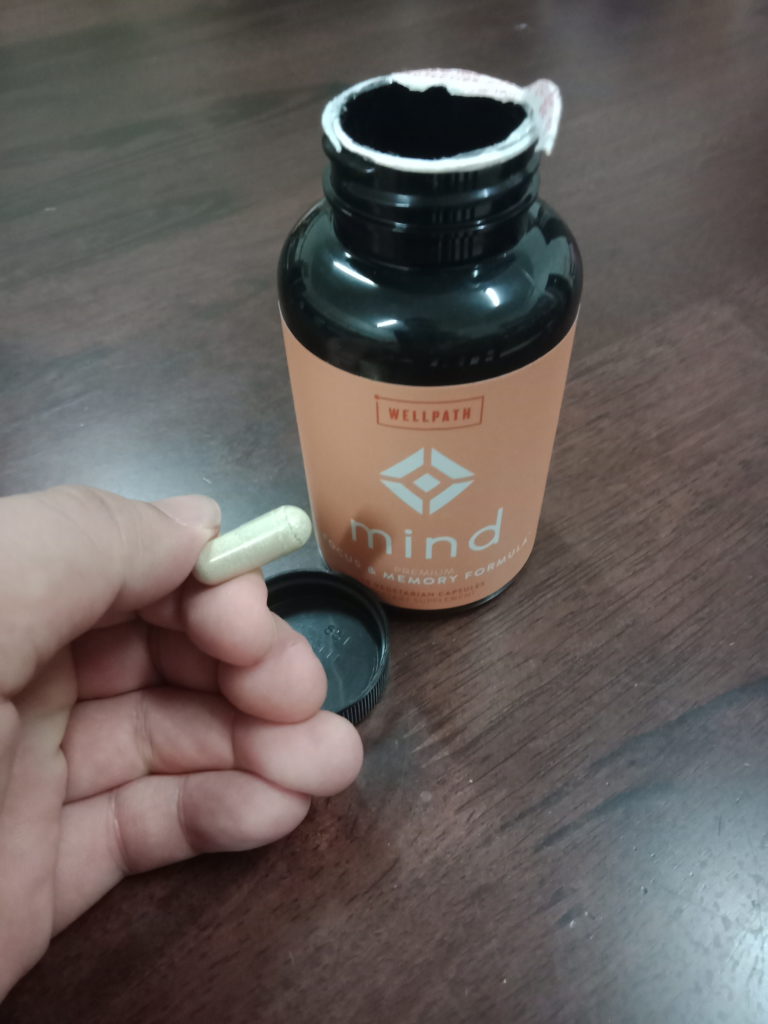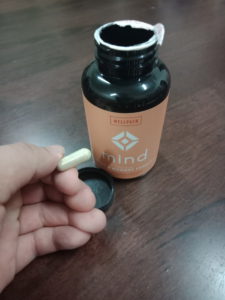 To be frank, I don't have a high expectation of Wellpath Mind. At least not after my mixed experience with Zen, offered by the same manufacturer. But I'm glad that I give Mind a try because it absolutely does wonder to me.
I'm a work at home single dad, meaning I have to juggle parenting, work, and house chores. It isn't exactly the easiest job on earth and it requires intense focus, especially when it comes to working.
As a writer, a focused mind is key in creating great articles for my clients.
I'm digressing. So let's get back to the part of me taking the supplement.
I intend to take Wellpath Mind a couple of weeks before judging its effect. And I started by taking one capsule per day instead of two. I'm quite wary of the side effect, if any, of taking the supplement in maximum recommended serving.
I Gradually Develop Laser-Like Focus
Before the first week is up, I notice that there's a change to my work habit. I have a bad habit of leaving my mobile beside my laptop and that isn't the wisest thing to do. At certain occasions, I will find myself fiddling with my mobile and get distracted in the middle of work.
I know I should have left my mobile somewhere but I'll just like to be reachable, in case of emergencies. That's the paranoid side of me.
Anyway, I found that I'm less likely to be distracted when writing articles, or carrying out any work-related tasks. My mind tends to focus easily compared to a week prior. Placebo? Or the effect of the herbs?
Well, there's no better way to check it out than to stop taking the supplement after two weeks. And guess what? My mind starts running all over the place within days after stopping the Mind supplement.
And There's No Noticeable Side Effect
I was also constantly on the lookout for weird side effects, such as getting into a hunger fit. Thankfully, there weren't any for Mind. I've also increased the dosage to two capsules daily, but there are no noticeable side effects either.
I'm glad to say that I've found a brilliant natural supplement that helps to keep my mind focused. As I'm writing this, I'm on my second bottle of Mind. And I don't usually finish a bottle of ANY supplement if I don't feel it helps me in any way.
Should You Take Wellpath Mind Supplement?
While I'm reaping the benefits of Mind, I can't vouch that you'll be getting a similar experience. But I would say that it's worth a try if you're constantly struggling with focus. I know how unproductive it can be if you can't sustain attention to your work.
With that said, I'll suggest that you consult a doctor before doing so if you're pregnant, breastfeeding or under any medications. You can't be sure if any of the ingredients may react negatively to your condition.
Also, Mind has no pronounced side effects on me but if you think it triggers some nasty effect, you should stop taking it immediately.
Other than that, I think it's one of the best focus-enhancing nootropic supplements that I've taken in recent days.
Bottom Line
If you struggled to read the entire article, because your mind keeps wandering, Mind may be a great remedy for you. You may start seeing your focus improve within a reasonable period of time.
Order your bottle of Wellpath Mind here.
Have you tried Wellpath Mind? Does it enhance your focus? Share your thoughts in the comment below.