There is nothing better than ending a busy week with a deep soothing relaxing meditation music. In my previous review, I've tried out Clear-Mind and Attract Abundance. These two are guided meditation and hypnosis, where a narrator is guiding the listener into a meditative state.
There are times, where simple, pure, relaxing meditation music is all we need to relax. Even more so, as I'm writing this on a Friday night, especially after an exhausting day juggling work and parenting. And I found this website. They offered quite a variety of downloads. Meditation Music, Binaural Music, Sleep Music, Chakra Music and more. This time, I opted for something plain and simple to try. And this is what I found.
Quietude – Relaxing Meditation Music Review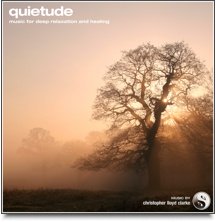 Product Name : 
Quietude
Product Type :
Relaxing Meditation Music
Format :
High-Quality MP3 Audio 
Duration :
60 minutes of Continuous Music
Refund :
No
Demo :
Yes ( 3 minutes track)
Price :
$ 11.95 (Price In Australian Dollar)
Where to buy :
www.the-guided-meditation-site.com
Within the Meditation Music category, there are more than 10 different products. The good thing is, there are previews available for each of them. As I listened to snippets of relaxing meditation music of various theme, Quietude really made me just want to drop all these writing and just snap into relax mode.
Quietude brings your mind to a quiet part of a tropical forest. Tranquil,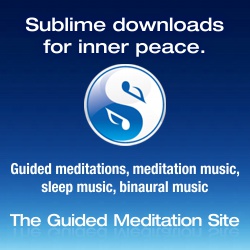 serene and drifting into pure deep relaxation. The combination of electric piano and flute provides such harmony that it calms and soothes away the stress and weariness of the day. It engulfs you into a deep feeling of comfort and safety.
Of course, you would probably like to try out other download themes to check out your preferences. For me, I personally like Ascension, Letting Go, The Essence Of Peace, and their latest theme The Shaman. Just remember to try it out on your headphones for the best effect. And if the relaxation is not deep enough to your liking, you can check out their binaural music, which uses binaural technology that enhances your relaxation experience.
Pros and Cons
The Cons : Let's start with the Cons first. Do not listen to Quietude or other relaxing meditation music on their site if you are trying to get any serious work done( or if you are trying to get a review write-up done like this). It will pull you straight into relaxation mode. Say goodbye to productivity.
Another reason to fully try out their preview to your satisfaction is that they do not offer any refunds. In the case of a faulty download, they will replace accordingly.
The Pros : Here's why it's worth to check out the previews, and probably download a few of them.
Profound deep relaxation of mind and body
Decrease sleep problems or insomnia
Relieve stress and anxiety
Cultivate peacefulness and joy.
NOTHING BUT PURE, DEEP, RELAXATION MUSIC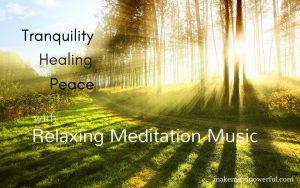 Who Should Listen To Relaxing Meditation Music
The simple answer is people who want to find relaxation. Well, it doesn't matter who you are, what's your job, nationality or language. Relaxing meditation music is universal. So are stress, anxiety, worries and a dozen other daily problems that you would like to be relieved off. And if you want nothing but pure, deep relaxation music, feel free to try it out.
Price, is it worth downloading?
For $11.95 (Australian Dollar) per download, and with the level of relaxation it gives you, I would say YES. Considering it is a one-time payment that you could use daily or when you see fit to. But if you would like further saving in term of cost or prefer any specific nature of relaxation, you could consider their Bundled Package which saved your more :
Deep Relaxation Music Bundle (6 Downloads, $34.95, Save 51%)
Spiritual Connection Music Bundle (5 Downloads, $29.95, Save 48%)
Deep Healing Music Bundle (5 Downloads, $29.95, Save 48%)
Rest and Sleep Music Bundle  (5 Downloads, $29.95, Save 48%)
Brainwave Bliss Music Bundle (5 Downloads, $69.95, Save 50%)
Master Collection Music Bundle (21 Downloads, $97.95, Save 60%)
My Final Opinion
These are Relaxation Meditation Music at its very best. But then again, that's my opinion. I would prefer for you to preview and listen to yourself. If indeed it brings relaxation to you or if it relieves you of your stress, especially after a busy day. Here's the link to deep, soothing relaxation music. Let me know of your experience at the comment section.