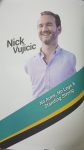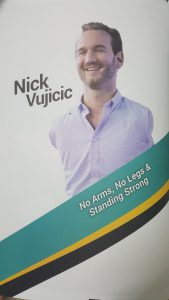 To tell you the truth, I have very limited knowledge of Nick Vujicic previously. I knew he was coming to Malaysia for the Success 2016 event (an event organized by Success Resources). I knew he goes around the world to speak but I have no idea what he talks about. I do not know that he's an Australian and he is 33. But I have great respect for who he is. I have no intention to get any tickets for the event
Anyway, I have no intention of getting the tickets due to the high price.
Until I saw a competition on Facebook with tickets to Success 2016 on the line thanks to Andaman(a fast growing real estate development company in Malaysia). I was thinking of just trying my luck and I was pretty lucky to win myself a Gold Class ticket for the event. I thought, "Maybe I'm fated to listen to Nick Vujicic in person after all".
I was going to attend the event with an open mind. Prior to this, I have never heard any of his talks online or read any of his books. (though I definitely will start doing so, you'll see why). 
A Man Bigger Than Most
It was around 5.30PM that he made an entrance much to the cheering audience of a fully packed hall. There wasn't anything fancy about his entrance but the moment he started speaking, there is something about him that seems to tower over all of us in the hall.
There is nothing in words that could describe his energy, passion, and confidence. You just have to witness it in person. A mere 10 minutes into his session, I figure out what he was. He's a motivational speaker. (I haven't seen any of his books and videos prior to this). And one of the best motivational speaker I have ever known.
A Powerful Reminder On Gratitude
Nick Vujicic opens his session speaking mostly about gratitude. One big thing that separates him on other speakers is that he trained to be a speaker from the very start. If speaking is an art, then Nick Vujicic is the master crafter. His way of bringing in good humor into the most serious subject is truly remarkable.
Alright, I'm digressing again. His lesson on gratitude is pretty simple. We are asked to list down 3 things that we are grateful in life. It's pretty simple really. But his delivery with such confidence and openness really touches the soul.
In his exact words
"Be Thankful Of What You Have Instead Of Being Angry For What You Don't"
Coming from a man born without limbs and struggling from being a victim of bullies the early part of his life, it puts most of us to shame as we are constantly blaming every mishap that has ever happened to us.
Know Who You Are In Overcoming Obstacles
His advice for facing obstacles that are there to stay? Again it has something to do with gratitude. Be grateful for what you already have. It is quite difficult to grasp his reasoning in the beginning. But then he added this "Think what you can do instead for others".
He shifted the focus on how we can be of value to others instead of selfishly focussing on ourselves. Powerful and very idealist.  I would normally be skeptical of this but coming from Nick Vujicic who has lived by example, I am truly humbled by listening to his words.
His Life Story, The Beginning Of A Great Speaker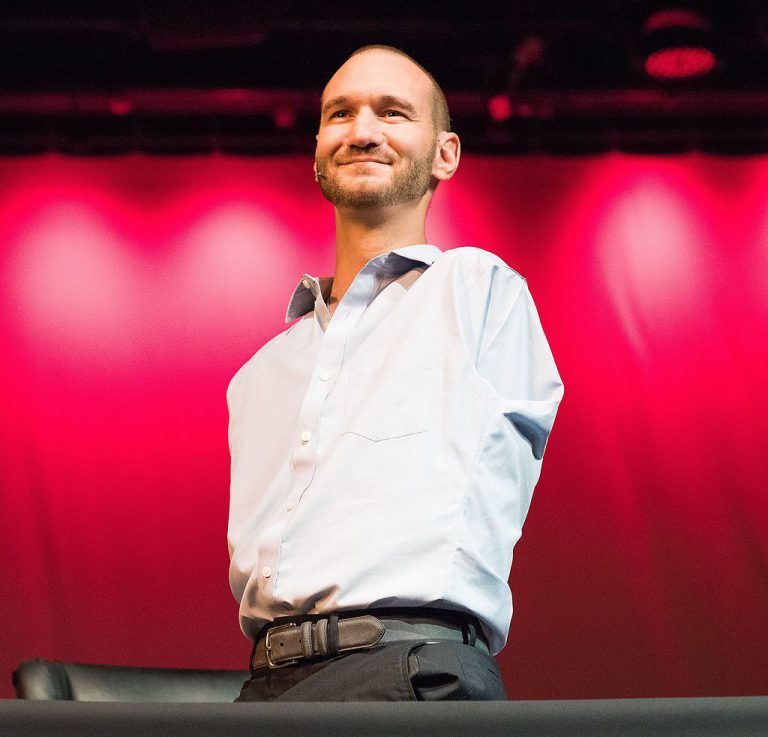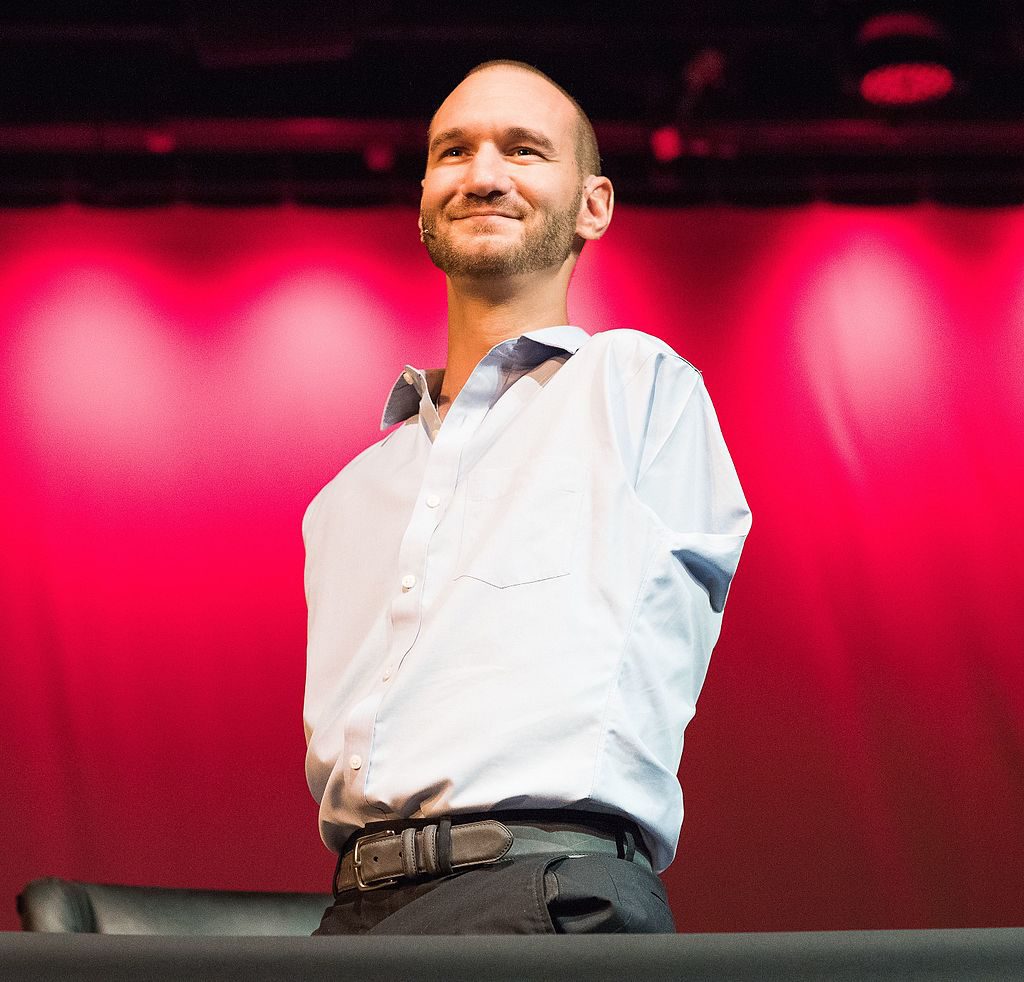 In his witty style, he told of how he ended up being a speaker. He started his first speaking session at the age of 19. It all started when his school's janitor encouraged him to be a speaker, much to his bewilderment. He ended up speaking for some of the students at his school. His talent soon draws the attention local churches and soon he begins speaking for them.
Having given thoughts of turning to speak into a real career, he contacted 53 schools hoping to get engagement. After being turned down 53 times, he finally landed one, but at a school nearly 3 hours away from his house. It was his first paid speaking session. He was paid $50. But what he didn't expect is the crowd turned out to be a mere amount of 10 students.
He went home dejected, depressed and on the brink of giving up.
One Door Closes, Another Open
The next day, another school that has somehow caught hold of his speaking talent, called him up and offered him a proper speaking engagement. And his professional speaking career officially started.
My short paragraphs of Nick Vujicic's early beginning as a speaker does not do him justice. If you want to read up more about him, here's a very good and complete article.
Well, I did mention he is the best motivational speaker I've ever known. Why is that? I have been to my fair share of seminars where great speakers speak about how they rise from failures. But only Nick Vujicic's session has managed to bring tears to a number of audiences.
He has no limbs. But he can swim (which I can't), he can skydive, he can type, he runs a business, he has been to many countries, he is blessed with a wife and child. But the most important thing is he is able to give hope with his words.
What Have I Learned From The Life Story Of Nick Vujicic?
In the short 1.5 hours where Nick Vujicic appeared and left a very deep impression on the audience, we have gained a lot. He summarized the important takeaways as below:
You Do Not Know What You Can Achieve Until You Try
When You Fail, Try Again.
Change Your Obstacle Into Opportunity
Dream Big
Dream Bigger
Never Give Up On YOU
Have Faith
Be Thankful
When addressing one particular audience with some health complication, he said something like this "Who you are is what matters. Whether or not you compete again, you are still you". It's the same like whether or not he is a speaker, he is still Nick Vujicic. Limbless or not, he is still Nick Vujicic. No one could ever take that away.
This is probably the most powerful message I've ever taken away from a motivational seminar.
More On Nick Vujicic Online
Going to the event with zero expectation and coming back with every thanks that I could give, I googled Nick Vujicic, hungry for more motivational resources from this great speaker. Check out one of his inspiring video below.
I'm not sure if I would ever go to any of his seminars again (maybe I could win free tickets again). But I got to know that he has one motivational book that I just have to read, Life Without Limits .
Have you attended any of Nick Vujicic's seminar or read any of his books? Has the life story of Nick Vujicic inspires you? What did you learn from him? Share your experience on the comments below.