In the United States, 40-50% of people over the age of 50 use a multivitamin supplement and the availability of supplements at supermarkets, health food stores, and online retailers is what makes this possible. But with all of the different supplement options and recommendations, it can be confusing for consumers to know what advice to follow. If you're considering buying supplements online, here are some guidelines to help you make an informed decision for you and your health.
What Are Supplements?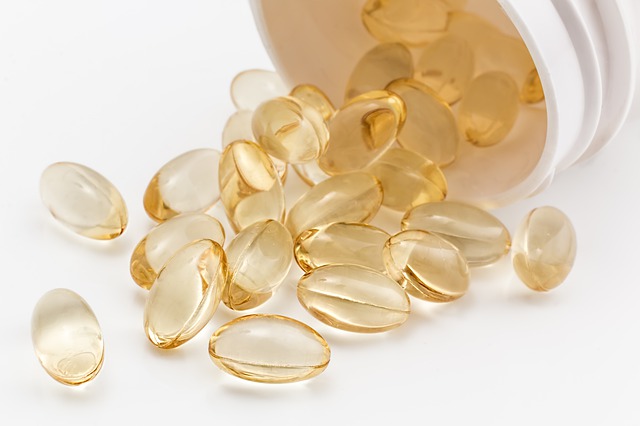 Dietary supplements are herbs, vitamins, or minerals that supplement your diet by increasing your dietary intake of a particular nutrient or group of nutrients. To supplement something means to add to it—in this case, to add to your regular diet. It's important to know that a supplement is not a cure-all. Adding a supplement to your diet does not mean you will become healthier overnight, although some individuals have seen positive results.
A healthy diet, along with exercise, adequate sleep, and stress prevention are all important factors of a healthy lifestyle. If you are interested in using supplements, be realistic with your expectations. If you are not treating your body well, then you will likely not be healthy, regardless of whether you take supplements or not.
Ask Your Doctor
If you were to begin a new exercise or diet program, you should first consult your doctor. The same advice applies to adding health supplements to your life. Seek advice from your medical professional regarding incorporating health supplements into your daily routine. Your primary care doctor knows your medical history and can help guide you in making a decision that is right for you. The benefit of going to your doctor is that the practice you go to has your medical record on file. Some supplements may not be suitable for you based on your family history or any preexisting conditions you may have.
In addition, your doctor is a licensed medical professional and should be able to give advice on best practices with supplementation. Going to your doctor is a great first step that should not be overlooked. If you want to gain other medical opinions, you can ask other doctors within the practice you attend or consult with a naturopath or registered dietician in your area. Getting more than one opinion informs your decision-making and helps to remove bias.
Know Your Needs
A Google search of "health supplements" turns up over a half million results. It's easy to get lost if you don't know what you are looking for. Before you buy any supplement, you should want to know why you want to take it in the first place. Here are the common reasons people take supplements:
For Holistic Health:
Improve overall health

Stay healthy

Supplement the diet

Boost immunity
For Specific Health Concerns:
Bone health

Joint health

Prevent heart problems

Lower cholesterol

Bowel or colon health

Anemia

Eye health

Mental health

Weight loss

Repair muscles

Hair and nail health

Prostate health

Improve sleep

Menopause

Pregnancy
Do you identify with any of these reasons to want to take a supplement? Knowing why you want to supplement is crucial in finding something appropriate for you. What are the results you are expecting? Your search becomes easier when you have a focus. In addition, ask yourself these questions before you begin your research:
Is It a Need?
Do I need a supplement to improve my health? Would I be able to get the same health benefits from proper nutrition? If you are concerned about inadequacies in your diet, you may want to use an app to track the nutrients in your food. Wholesome and VNutrition are two apps that can help you see if you are falling short of key nutrients. You may want to try tracking your nutrients for a month to see if you are deficient in key nutrients before you purchase supplements.
Was It Recommended?
Did my healthcare provider recommend it to me? Have I looked up the general guidelines for vitamin supplements? Do I know how taking this supplement will affect any conditions I have?
Ask Around
Anytime we are about to make a healthy change in our life, it's good to seek the counsel of others. While our lifestyles may be different from those we love, they can offer solid guidance.
Do people you know have experience buying health supplements online? Don't hesitate to ask your friends, family, co-workers, and neighbors. You may learn what companies and products they liked or disliked. You can also ask them what changes using the product has made on their health over the years.
If you are a health-conscious individual, you may be a member of a wellness group on Meetup, Facebook, or LinkedIn. Use these resources, online forums, and local get-togethers to ask others about their experiences. Be wary of people who tell you there is one only product they recommend. They may have a bias because they work for the company in some way. Stay open-minded and remember that different perspectives can help you make an informed decision.
Learn Possible Dangers
Just because people you know like a certain product doesn't mean it's right or even healthy for you. You need to advocate for your own health by recognizing possible dangers and side effects resulting from the use of supplements. Controversies regarding harmful consequences from supplementation are real. A study on 29,000 middle-aged Finnish men who smoke showed an increase in lung cancer for those men who took a supplement. Several other studies have shown there to be little benefit or even harm when taking supplements.
However, there are two sides to every story. A four-week, double-blind study on multivitamin use showed an increase in B-vitamins and, consequently, an improved mood for those participants taking the multivitamin. Furthermore, studies have shown multivitamin use to be safe. Before purchasing any nutritional supplement, do thorough research. Make sure you can answer the following questions:
What Are the Outcomes?

– What are the side effects of using this product? Are there any dangers from obtaining too much of this nutrient (i.e., iron poisoning)? Are there any contraindications with using the product? Will it interfere with any of your medicine? How will it affect your health conditions, such as

having high blood

pressure or being pregnant?

Are There Any Allergens?

–  Some products may contain ingredients you are allergic to and will want to avoid, so be sure to check the label carefully.
Research the Company
Now that you have found products you are considering buying, you will want to investigate the companies that manufacture them. Consider these following criteria:
How long has the company been in business? While some start-ups are reputable, it's better to go with a business that has proven to be trustworthy over the years.
Is this company accredited by the Better Business Bureau (BBB)? If not, do they at least have a good rating or positive reviews? If you want more insight into whether or not the company is legitimate, search online for reviews of the company.
This goes back to the principles of asking around that we discussed earlier. It's always a good idea to see what other people say. Look on the company's website for testimonials. Do they exist? How many are there? How recent are they? Do they seem real or fake? Are positive and negative reviews both shown or are all of the ratings positive or neutral? Are there any reviews specific to the product you are searching for? Search the web for reviews of the company. What do people not affiliated with the company have to say about them? This may mean searching on other blogs, online magazines, and healthcare websites.
Research the Product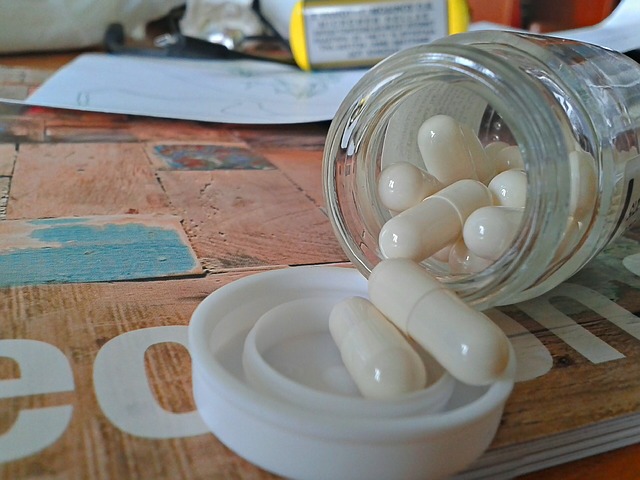 Now that you have found the product you like, it's time to dig deeper before purchasing. You will want to check if the product is of top quality.
Reading supplement labels is not as complicated as you may think. You will want to ensure the label includes the following information:
Name of product

Name of manufacturer, along with contact information

Ingredient list

Dosage/serving
If the product contains any medical claims, make sure it says "These statements have not been evaluated by the FDA. This product is not intended to diagnose, treat, cure, or prevent disease." See if you can gain any additional information on the product or manufacturer by searching the dietary supplement label database.
Check for Product Recalls
It's good to know if the product and company you are checking out are safe. To verify this, you can search the name of the product or company you are investigating along with "FDA product recall." This ensures you are buying a product that was recalled due to any safety concerns. If you want to go a step further, research if the company has had product recalls, to see whether or not the company has faced safety issues in the past.
Reviews, reviews, reviews! It's so reassuring to know other people have seen success with using the supplement you are considering. Make sure to look for specific product reviews before buying. Note how recent the reviews are. Try to find positive and negative feedback and use that to inform your decision-making.
Investigate Your Purchase Options
It's comforting to have buying options as a consumer. If the company does not offer multiple options of payment—one-time, auto-renewal, or subscription—it may indicate a scam. Execute caution before proceeding with your purchase. Auto-renewals and subscriptions can make your life easier by keeping you stocked with your supplements. You do not have to worry about remembering to re-order something you like. In addition, they may decrease your shipping costs or give you a special rate.
However, if it's your first time buying this product, you may only want to purchase it once to test if you like it. If it meets your standards, you can change your preferences later. You also will want to note shipment details. Does it say where and when it will ship? Are there different choices for shipment based on how soon you need the product? How flexible is the company on cancellations, returns, and exchanges? Can you find a policy on their website? Does the company offer a satisfaction guarantee or your money back?
Buy the Supplement
Congratulations on all your research! You are now ready to buy the supplement of your choice.
Your informed decision-making has the potential to affect your health now and in the future. Best of luck on your journey to wellness!
Author Bio:
Dr. Michael Donaldson is a chemical engineering graduate of Cornell University and now Research Director of the Hallelujah Diet. He has spent the last 18 years studying people who have experienced health benefits through diet and published scientific research on its benefits for fighting fibromyalgia, cancer, diabetes, and other ailments. His work consists of designing and coordinating epidemiologic and clinical intervention studies based on specific symptoms or diseases and focuses on the results of the Hallelujah Diet.